Edouard Michel and I met at the University of Malta. Having learnt that Edouard came from France, I could not resist asking him to share his experience of living in Malta.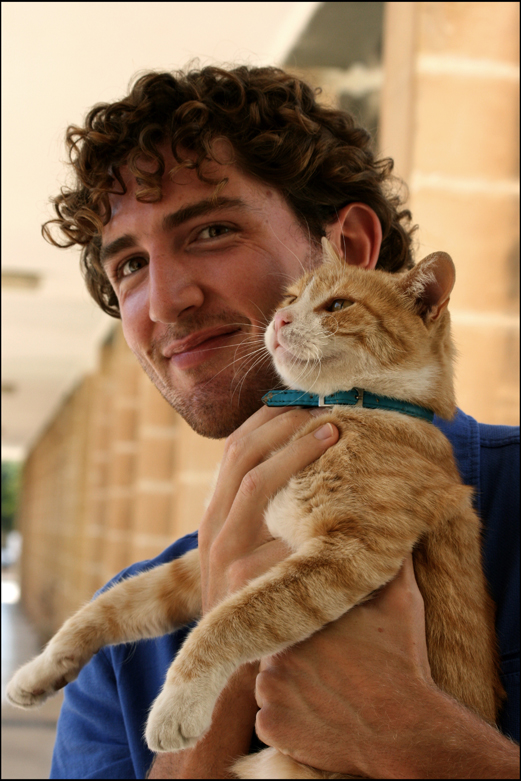 WM: How did you come to Malta?
 Edouard: I came to Malta for my job. After a work experience at a regional office of the UNEP, at the end of 2012 I was looking for a job and had applied for a vacancy which was for a Programme Manager for the Mediterranean at CNRS (French National Center for Scientific Research). I noticed the job's location was in Malta and decided to go for it, although at that time I knew nothing about Malta. I had to move here very quickly as my contract in Malta began only two days after the end of my other contract. I was living in Nice at that time and had to move some things back to my parents' place before leaving France. It was hectic! Same thing will happen again at the end of September: my current contract in Malta finishes the last day of September and on the 1st October I start working in Paris.
I knew nothing about Malta and its people. Yes, I had heard about the knights but not much apart from that. I was aware that the population speaks English well because years ago, I had seen a newspaper advert for Maltese English schools. I had lived in Greece before and could picture life on small Mediterranean islands.
WM: What was your first impression about Malta then?
Edouard: In terms of architecture and landscapes, it reminded me very much of Syria and Lebanon. I have never been to Sicily so I don't know if it is in any way similar to Malta but it felt like Middle East to me. Besides, I speak a little of Arabic and Maltese language is similar to Arabic, which make this impression even stronger. I was also surprised by the density of population and the lack of open spaces.
 WM: What do you like most about Malta?
Edouard: It might sound funny but I love the fact that in Malta you have to be relaxed. When I try to rush things, it does not work. On the contrary, when I leave things by themselves, it works. Of course, it works at its own pace but the final result is usually good.
… And the weather is fantastic here!
 WM: Is there anything you do not like in Malta?
Edouard: I would not say there is something in Malta I really dislike. Yet I miss nature very much. By nature I mean mountains, forests, open spaces and hiking paths… Friends tell me 'Come on, Malta is famous for diving, there is underwater nature to discover!". But I am rather a 'land' person.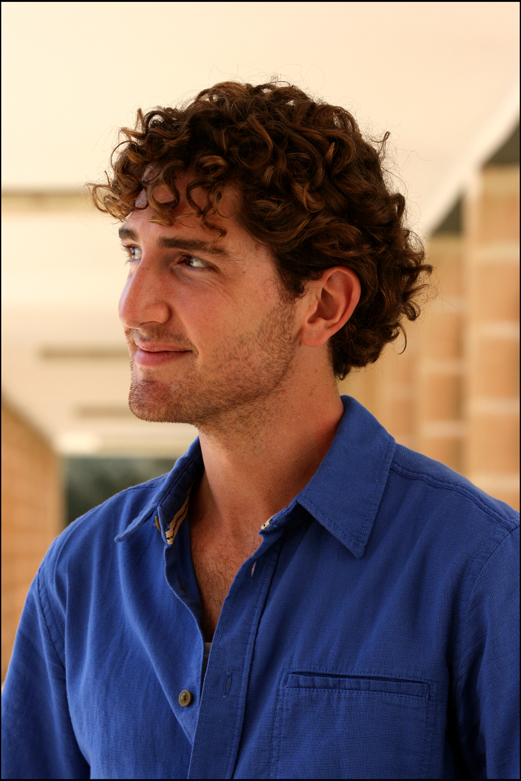 WM: What are the most amusing things in Malta in your opinion?
 Edouard: Recently, I have made a discovery. Right now it is too hot for a hot shower so I turned off the heating system. To my surprise, water from the cold tap is warmer that water for the hot water tap; it heats up in the tank on the roof! Therefore, I use water from the hot tap to have a 'cold' shower. I think it would be more rational to switch hot and cold water sources: hot water tank could be placed on the roof where the full use of solar energy is made.
And another amusing thing is the transport system! It takes an hour and a half by bus to cross just a half of Malta. The first month here I tried using buses but they always were too slow, with many stops, traffic jams, or even never showing up. Traffic is crazy here! Then I decided to walk to the University from Sliema; it takes about 30 minutes and yet it is still faster than taking a bus.
WM: If you asked about Malta in Paris what would you say?
 Edouard: I would say it is so completely unexpected. When I came here I was surprised by the place: it is a small island and, at the same time, it is a country. I travelled a lot but had not seen a place like Malta; it is different from everything I had seen before. When looking at Malta closely, you would not expect such a difference: there are slight differences in culture and traditions, architecture, food, everything still feels close enough. However when everything sums up, it becomes very different in total. If someone looks for broad sandy beaches or untouched nature then Malta would not be their thing. But if you are curious, if you are looking for new impressions then Malta is the perfect place to be surprised.
 WM: What would be your brightest memory about Malta?
 Edouard (thinking and smiling): It is not so easy to answer. I would say, waking up in Xlendi after spending a night on the flat rocks, and seeing only the sea – unbelievably beautiful scenery.
WM: Do you think Malta lacks a broad variety of cultural events?
 Edouard: I knew I was going to stay in Malta temporarily so I have not missed it, but on for a longer time, I probably would. In Paris you are surrounded with cultural venues, however, any place has its own 'museum' to be discovered. For Malta such 'museum', besides the actual ones, would be any town or village, and especially during the "festas" which transform familiar places into something completely new.