There is more to it than stereotypes ~8 minutes read~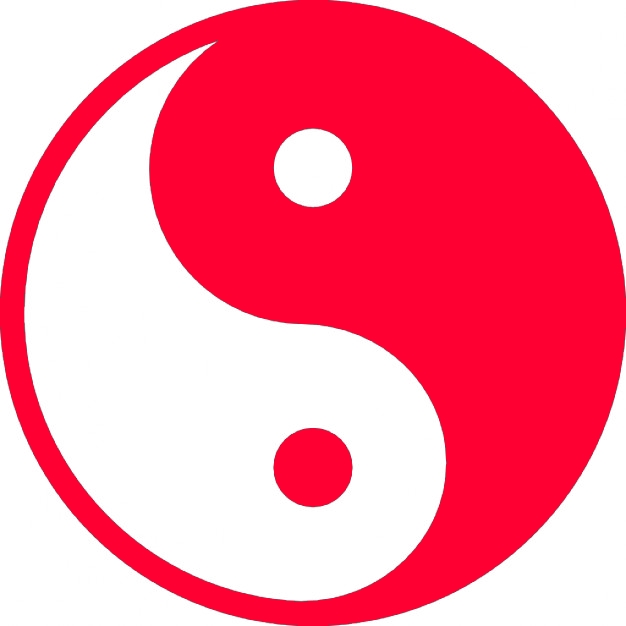 The first few words of Maltese any foreigner learns soon after having moved to Malta inevitably include swearwords as well as some specific ones – ħamalli and pepè – whose meaning is not at all clear despite their popularity. Although considerable volumes of writing have been dedicated to the subject, here is a take on it from an outsider's perspective.
In a nutshell: if you are fond of oriental philosophy then you've come to the right place since Malta has its own yin and yang elements too. No matter how opposite ħamalli and pepè are perceived to be, they are entirely inseparable at the core. The more detailed description of Malta's best known social species might also serve for better understanding of the country.
Ħamalli

Noun and adjective: ħamallu (masculine singular), ħamalla (feminine singular), ħamalli (plural)
Adjective: ħamallata (something that has attributes of ħamalli). Example: this car is a bit of a ħamallata.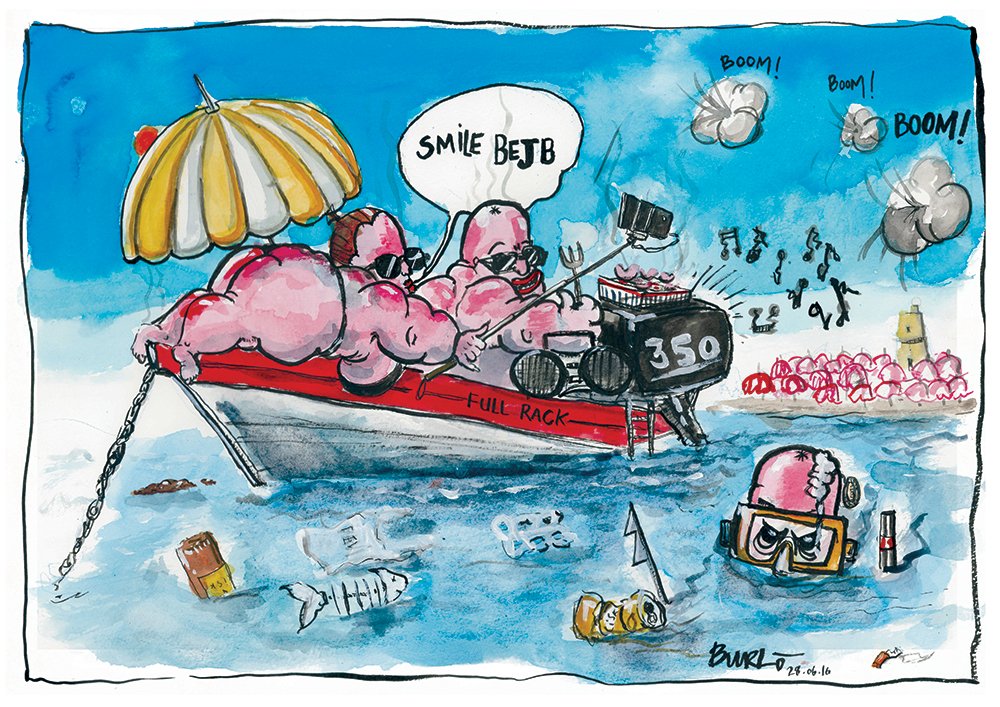 Ħamallu is a label of genealogical or moral inferiority. In a nutshell, it alludes to the stereotypical class prejudice or moral indictment.
The Maltese see ħamallu regular (latin: Ħamallus miletensis or Ħamallus vulgaris) as a separate species whom they try to dissociate from as much as possible – that makes Ħamallus vulgaris a key stereotype of Maltese society. The curious fact about Ħ. vulgaris is that, despite the fear to resemble him, nobody quite knows what it means to be one. Some might tell you it's the bad manners and vulgar clothes, others are convinced it's the lack of education and culture awareness while some would insist Ħ. vulgaris originates from certain localities and family backgrounds.
This scope of mixed indicators points at the wide-spread class prejudice in Malta. For instance, by labeling a certain dressing style as ħamallata, one underlines the lower class habits of the other. Thus, the privileged Maltese blame the inferior mortals for belonging to the lower class or for expressing the lower class social habits.
As a moral indictment, ħamallu implies a profound disrespect and hostility to anything outside of one's little world. It is usually reserved for somebody who refuses to consider anything except himself, his house, his little social club or, maximum, his locality. Anyone with no consideration of others and no recognition of authority other than himself can be referred to as Ħamallu. The label then refers to someone who blasts the sound in his car or house, parks on two parking bays, builds a property on public land, disturbs his neighborhood with outbursts of loudness just because he can.
Ħamallu/a is often applied to a person who is not thrilled by nature and whose approach to anything is mercenary. If he ever notices anything delicate it is only for the sake of his pocket. In this sense, the label cuts across all the social strata.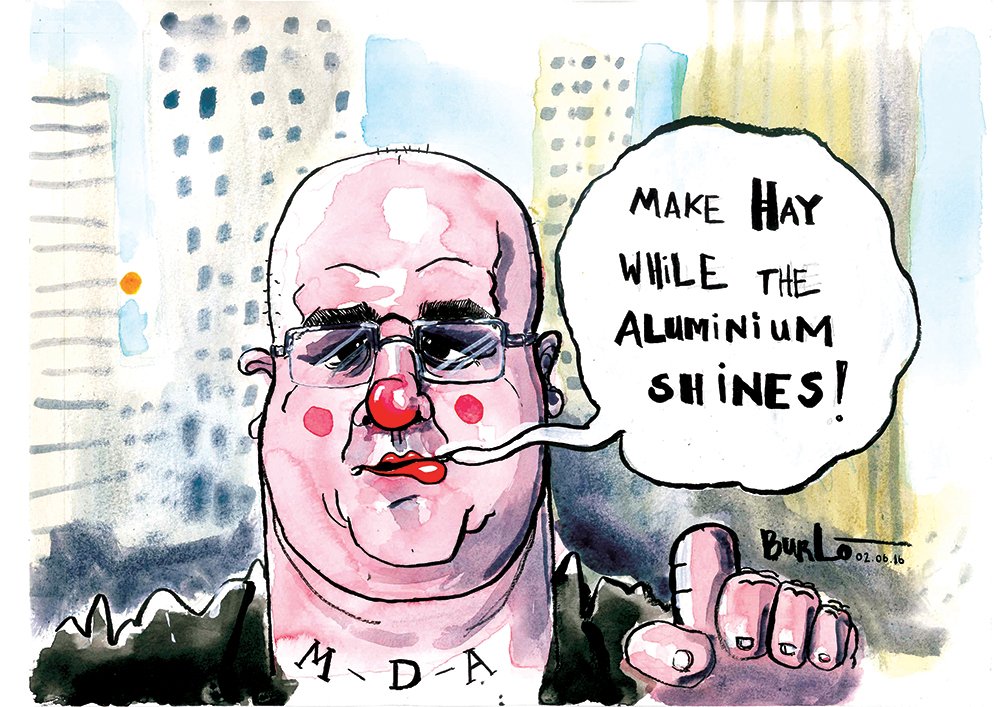 Maltese from upper-middle and/or creative classes recognise another variation of  ħamallu – the moneyed one (ħamallu bil flus), hamallu advanced (Ħamallus pergrandis) or simply nouveau riche.
.While still bearing the main characteristics of ħamallu regular (i.e. profound disrespect to anything outside his little world) he enjoys quite a bit of power and has access to the decision-making procedures at the national (sometimes international) level. He might not be of royal origin yet he shares Louis XIV of France's maxim "I am the state" and expands his little world to as far as he can get.
Ħamallu advanced is a dangerous species, for his financial assets allow him to implement his maxim without much resistance. Locally, this stereotype embodies the public image of the construction industry tycoons but he truly is an international kind. The perceptions of Ħamallus pergrandis vary tremendously:
to the pedigree Maltese, he is an opportunist who has managed to rise to their level of wealth and power while still clinging to the lower class habits;
to the socially- and environmentally aware Maltese, he is the epitome of nature destruction and social injustice;
to the various others, he is a role model.
Pepè
Noun: pepè (masculine singular, feminine singular, plural)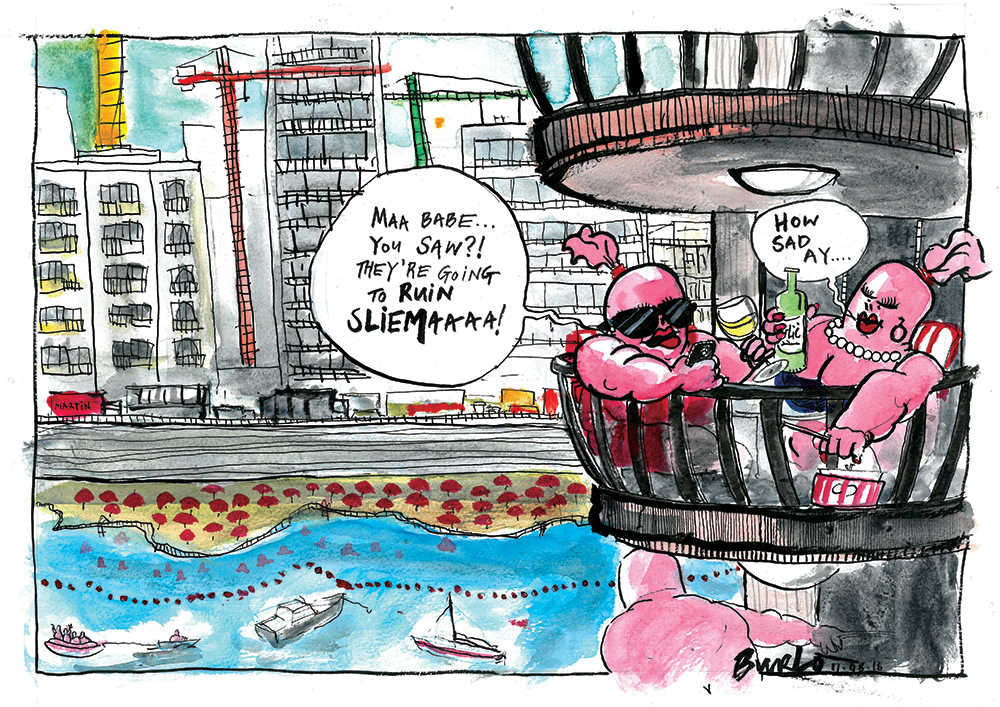 Ironically, pepé phenomenon is intertwined with the one of ħamallu since the main struggle of the former is to distinguish himself from the latter. The fear of him influences the absolute majority of pepé social interactions in Malta. Definitions of ħamallu/a/i vary and so do definitions of pepé. Pepé regular (Pepé vulgaris) sees himself a civilized, cultured, distinguished kind and makes sure everybody gets to notice his polish. To the rest of the population who is fortunate not to belong to either of ħamalli or pepé species, pepé regular is an intolerable snob who craves to be recognised as pedigree. Although pepé sees his main life achievement in being of a non-ħamallu bunch, his self-absorbed insulated social habits makes him indistinguishable from ħamallu.
The saddest fact for pepé would be to admit he is not authentic. Whatever pepe regular does, it is a reaction to his definition of ħamalli:
If his idea of ħamalli is "ċwieċ ta (fools from ) [fill in the blank]", he prides himself for growing up in "Sliema, the way it was in the older days";
Pepé prefers English because ħamallu is not fluent with it. For same reason, he also tends to be a grammar nazi;
Pepé travels because ħamallu cannot afford travelling;
Pepé carefully selects his clothes not to resemble ħamallu dressing style;
Even though pepé is secretly indifferent to culture, he has to emphasise his literacy by "reading books", "loving culture" and "watching films" because, by doing so, he underlines his non-ħamallu nature. To pepé, books are countable physical objects that can be displayed on shelves or whose titles can be flashed for sake of prestige;
Pepé often adopts a double-barrelled surname for his children to hint at their superior origin;
Pepé craves titles, degrees and privileged jobs. He firmly believes he's in great service to humanity;
Pepé cannot be relaxed, he's always on alert. He has to prove his excessive genteelness, proper manners and "good breed" behaviour. He simply is too afraid to be playful or humorous, again, not to be mistaken for ħamallu. His pseudo-sophistication and snobbism are suffocating;
Just as when you are afraid of spiders they all come to you, pepé suspects there is ħamallu in every corner. He is so frustrated of a ħamallu encounter that goes all the way to develop his own set of indicators to spot them from afar;
He avoids locations particularly rich in ħamalli yet, still, firmly believes Malta is infested with them so it's time to leave the country for good;
His main issue with the political might of ħamallu advanced is that the latter dares to be corrupt while wearing those horrible shoes and necktie. From pepé's political perspective, elegant clothes and sense of style justify a few misdeeds.
Finally, pepé wastes so much time and energy to distinguish himself from ħamallu that does not even know what he likes. He sees everything through thick glasses of class symbolism and is unable to form a genuine interest of his own.
***
"Is there hope?" you'd ask. Is there anybody else apart from ħamalli and pepé in the country? The answer is yes. There is a fair number of decent people in Malta but making new friendships requires an abandonment of class prejudices.
Don't forget to like Malta Sketches Facebook page for more posts like this one.