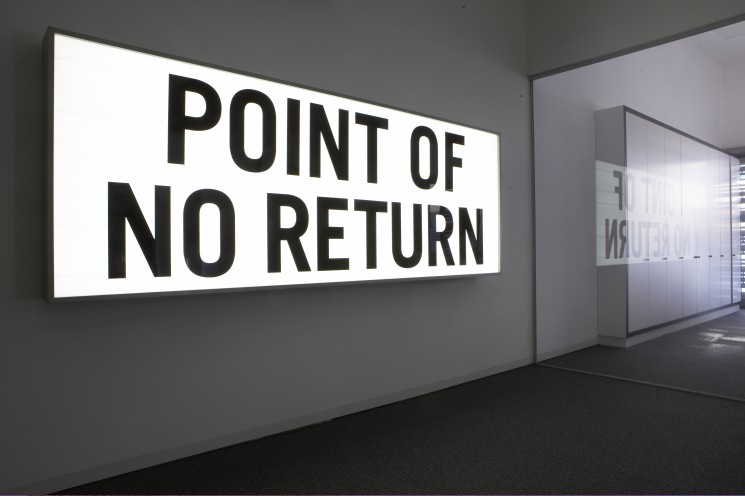 What if you could meet yourself from a far away land as if you were strangers? Would you recognize yourself then? Hardly do we see ourselves LEGO-like, constructed from different customs, languages, mentalities and geo-references that can be altered into a new combination. No difference is felt between a self of yesterday and that of today. What if your consciousness is not as indivisible as you think? What if you met yourself a decade younger, would you be friends?
A few days ago a ghost from the past sprang out from an email by someone once very dear, whose influence on me back in my Russian days was unprecedented. It felt as if I could hear myself of a decade younger talking to the present day me and the voice from the past did not sound any familiar. On the contrary, those few sentences made me realize how much these past few years have changed me, how far 'my Russian past self' and 'the Maltese me' have grown apart and how much this transformation is irreversible.
The message, the sound call for patriotic love for the motherland and the firm condemnation of immigration brushed upon my senses like sandpaper on bare skin. It was disturbing and alienating. It made me wonder what response the exact same words would have caused in me if I never left Russia – would it have been natural to side with that point of view? I would have been different then, no doubt. Existence determines consciousness. 'The Russian me' today would have regarded 'my Maltese self' as a traitor, a poor-spirited westerner who exchanged the excitement of belonging to one of the world's greatest powers for the comforts of a European residency. 'The Russian I' would disdain, just as much as my former alter-ego did, the lightness of the Mediterranean lifestyle as unintelligent. The very thought of how different my consciousness could have been in different environment from what it is today scares me. And what scares even more is that I could have approved of something I so dislike now.
You know it precisely when you hit the point of no return and the idea of returning to a place once called home brings fits. When a message from a former soul mate, so admired back then, is ideologically offensive, you know there is no way back. It is not the fear of being again misunderstood and constantly unaccepted but the fear of subjecting myself to a risky mental experiment – existence determines consciousness – and feeling comfortable with the ideas cultivated on the other side of the fence. If, to a great extent, my consciousness is a function of the social reality around me, I would like to be able to choose what reality to be a function of.
Even after decades spent in immigration, many of us still care of that, often invisible and unsensed, umbilical cord connecting to the place of birth. There our eyes saw the world for the first time, there belong all our childhood memories. Cutting yourself off from the homeland is painful. Your senses were hurt beyond healing and you had to perform an emotional surgery. What once had been an indivisible part of self became external and disconnected. The remains from that umbilical cord are now in the fragmented memories of rather sentimental than ideological significance – the sunlit memories of bursting buds and of the air filled with the rustle of sticky newborn leaves, of the spicy smell of spring grass, of the smoky scent of autumn and the cards with greetings. The memories are the roots transplanted into new soil.
Admitting to yourself there is no return unavoidably separates you in two: the one back then and the one now. These two might be best friends or they might not be, but in either case no longer are they one.