I met Anna in one of those delicate June evenings at the Upper Barrakka Garden. The light was soft, water purl in the fountain and subdued hum of couples sitting on the benches perfectly harmonized with the soft-spoken girl, holding a cup of coffee, and her gentle smile. I was not mistaken, expecting an interesting conversation.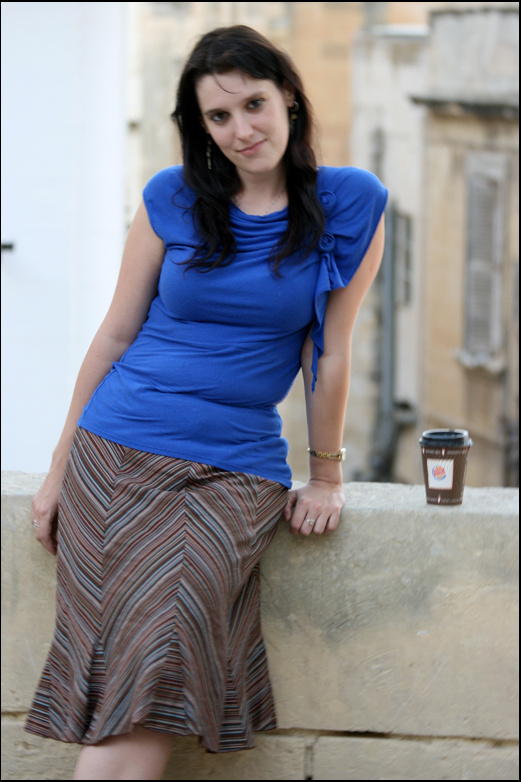 WM:  How did you find your way to Malta and for how long have you been living here?
Anna: I came to Malta almost 2 years ago, in September 2011 and there was a bunch of reasons for that. In 2010, I spent a whole year in Tunisia and was absolutely charmed by its lifestyle, there was so much life going one, so many activities and things to do. I would say, in Poland people are too much focused on their work and career, they do not have much time left to enjoy life. When I returned to Poland after the year in Tunisia, I felt as stranger, could not find myself there anymore. I needed to come back to the Mediterranean, and it was the main reason for me to come to Malta. Besides, it also was difficult to find a job in Poland. So, when I came to Malta to visit my sister, who was an Erasmus student, it was enough to get affection to the island. I also started following a course on journalism with the University of Malta.
The lifestyle in Malta is strikingly different and so are the people. I find Poles very sad, as if they have, or almost forced, to live. I absolutely love the Mediterranean lifestyle and mentality.
WM: Which part of Poland do you come from?
Anna:  I came from Poznan, a city in the West of Poland, which is only 3 hours away from Berlin. It is a place of free spirit and "know-how" for a reason of opportunities. The liberating and non-conformist spirit in Poznan is stronger than anywhere else in Poland, I guess. It is also a city of youth and students, they actually make a half of the population. The vibes of youth allow a real freedom of expression and sexual choices, with many gay clubs and parades for equality.
WM: At the moment, are you studying or working?
Anna: I work as a private English teacher and I also worked in the World Aviation Group.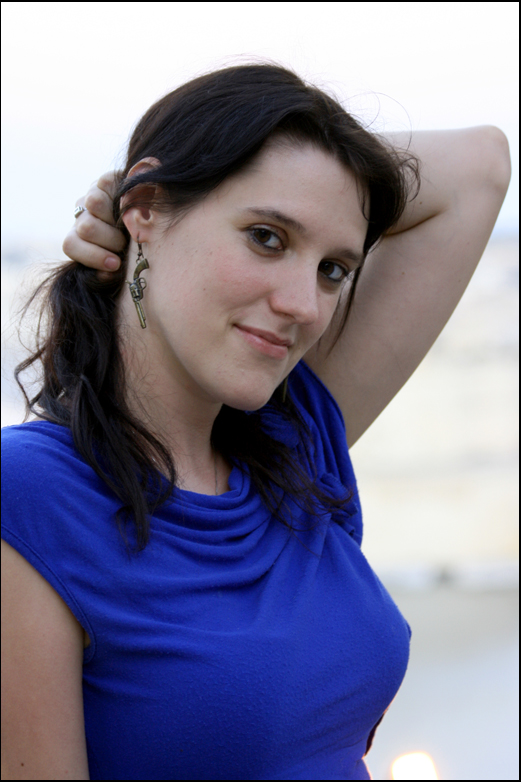 WM:  What do you love the most about Malta?
Anna (smiling): Most definitely, architecture! Wherever I walk in Malta, be it St. Julian's, or Valletta, or Rabat, the architecture amazes me. I am completely perplexed by the way houses are built, by the absence of any general plan. At first, when I came here, I thought I would never get used to this chaos of styles and types of buildings, it seemed crazy and messy. Now I am in love with it. Another thing I love very much is the Maltese tango society. The most interesting people in Malta and my best friends belong to this society.
WM: Do you prefer to socialize with the Maltese or with compatriots?
Anna: For me, it does not matter where a person comes from, but at the same time, I almost consciously avoid Polish people, there is too little in common between us now. Here, in Malta I made friends with people from different countries and many of them are Maltese.
WM:  What do you find most amusing in Malta?
Anna (laughing): I have already thought about it! It may sound funny, but I have to say, it is Maltese housewives. Please, do not take me wrong, I have nothing against them at all! (laughing). Or should I say, it is not the housewives themselves but the sense of propriety and the competition between them? In fact, my aunt is a housewife, however, of a very different mentality. I know, in some small remote villages, women have particular ways of hanging laundry, they sort it by colour or by type of items and it is almost a rule. If a housewife steps back from this rule, she will be labelled lazy and condemned by others. This urge for perfection in drying laundry seems very amusing to me, especially, the judgement made for such a reason. I was also amazed to know about a 'dark room' in many Maltese houses.
WM: A dark room??!
Anna: Yes, a room which is always kept in the best way possible, dusted every day and left with curtains shuttered. It is done for guests: in case they decide to visit, the room will be in perfect order, displaying diligence of the housekeepers (smiling). Some people even have a set of dark rooms. I have never experienced it anywhere else, Maltese are so much keen on the opinion of other members from their community, they are afraid of judgement for untidy rooms.
WM:  Must say, when I heard a similar story, I took it as a joke! What is the funniest accident that happened to you in Malta?
Anna: I cannot recall many accidents. Once I went on the bus and the driver asked me what number of the bus she was driving.
WM:  Is there anything in Malta you cannot get used to?
Anna:  Buses. In terms of logistics, they are uncomfortable and very difficult to get used to. Another thing, maybe, is anonymous living. In Malta it is very hard to be an anonymous, completely by yourself.
WM: Are you going to stay in Malta for long?
No, unfortunately. I am leaving Malta in two months. I am going to miss it and my friends a lot, but the most important, that I understood what I want to do in life and where I want to be.