When politics is not about ideology.  ~5 minutes read~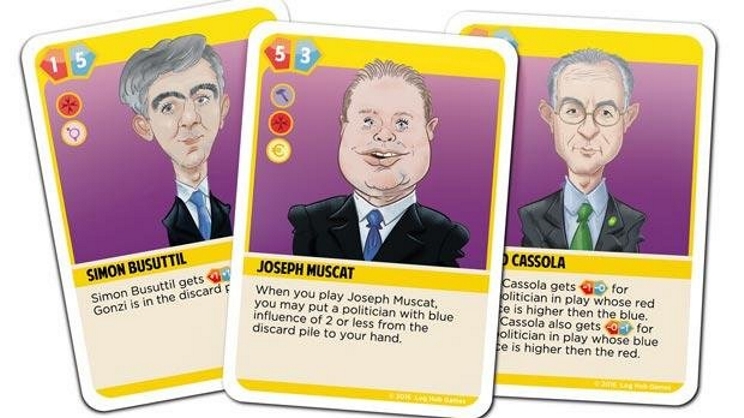 What would you call Malta's signature trait, a specialty that can be experienced only here? Besides its relaxed and life-appreciating lifestyle, it is the extremely polarised and passionate political involvement that makes Malta so exiting to witness. With its two-party system, Malta is divided into Laburisti (red) and Nazzjonalisti (blue) with a [growing] pinch of liberal-minded citizens. It was utterly surprising to me as foreigner to discover that almost every Maltese above 30 has a strong political opinion and is assigned to either one of the political parties. Politics literally infiltrates every aspect of life in the country. Everything here – from universal concerns such as environmental conservation and development to personal preferences like the colour of car and dressing style – might be seen as political.
To even bigger surprise, I learnt that political views are often inherited from family members. Open support for one of the parties eventually becomes a label, strongly associated with the rest of personality and is often used as description. A phrase like "He is Labour" or "She is Nationalist" is a piece of information, sufficient for indictment. Members of the two clusters support their party's decisions with near religious fanaticism, at times bordering with complete intolerance towards the other party's members. To liberal-minded Maltese and outsiders, numerous examples of such passionate devotion look similar to fights between football fans during big championships. Not only such association comes to mind from direct observations of supporters' delirious performance but also they result from a failure to logically comprehend the reasons behind such fanaticism with a touch of serfdom.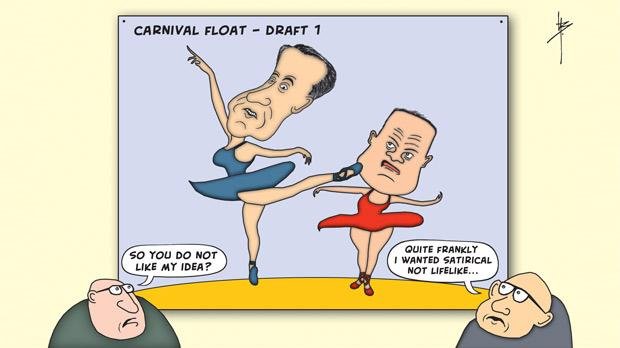 What is the difference between the two confronting ideologies? Are they ideologies at all? It would be unjustified to say that one represents the interest of underprivileged while the other stands for more established citizens. So, if not ideology, what makes one Labour or Nationalist? After a few years of wondering, I have come to a conclusion it is [hopes for] personal benefits for oneself and his/her family or paying off for the benefits/lack of them in the past. In a nutshell, it is gratitude or rancor. To be fair, not everyone in Malta is enthusiastic about the two-party system. There are a number of independent thinkers siding with Alternattiva Democratika, and those utterly skeptical about politicians as a class, labeling them all immature.
To a Russian, all these observations are more than surprising. At the beginning, Malta's political realities were incomprehensible for a citizen of the country with a very low, almost non-existent, trust in the political elite whichever side it represents. Yes, despite the ever-alarming political and economic situation in the country, Russians do not believe their vote would make any difference or that it has any power at all – that is why the political climate in Malta was a whole new experience.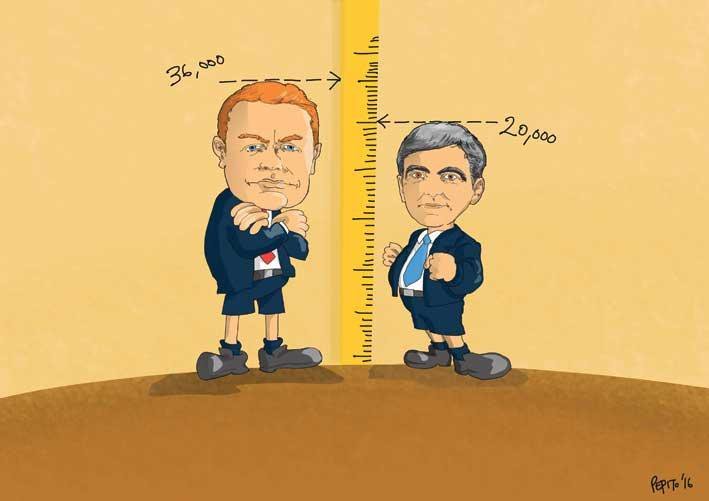 Even though at times Maltese political scene looks like a verbal gang fight, there are still some undeniably positive facts about it – facts regular for the Maltese and incredible for foreigners. Politicians here are very close to their electorate – they literally are part of the crowd. You are very likely to meet them on streets, at restaurants or on the ferry. A minister might be living just a few doors away and a Member of Parliament might hang out at your bar.
The powerful guys are just one handshake away and they do remember to whom they owe their power. The very fact that reaching for the Prime Minister's hand in Malta is quite realistic is already surreal to me. Living in a nearly totalitarian country, I got used to the fact that politicians exist in some parallel universe, completely isolated from mortals with high fences and protected by armed guards. While  Russia's leaders might well be virtual remote characters or realistic game-generated images, in Malta they are mere humans made of flesh and bones. And that alone gives the public a very powerful mechanism of controlling them.
Politics in Malta is a very delicate personal issue. Personal, because by declaring their vote to one party or another, the Maltese very often follow practical, not ideological, interests: contracts, job promotions, boathouses, customised business offers, little treats for the party clubs and so on. At the end of the day, an outsider understands there is a lot more sense in overwhelming political involvement of the Maltese than it seemed at the beginning. Behind the curtain of fanaticism, there is a very logical desire to be well-connected. Whereas in many other countries voting for ideas will get you nowhere, in Malta a vote can transform into a very feasible matter and the gang can eventually throw a bone or two.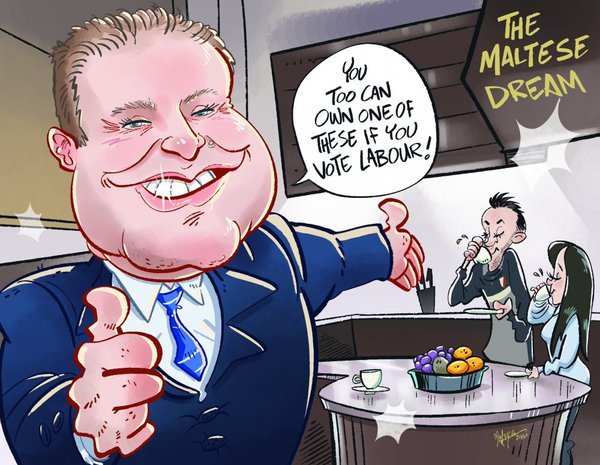 Liked the article? Send it to your expat friends living in Malta. Follow this blog on Malta Sketches Facebook page. Grazzi ħafna!