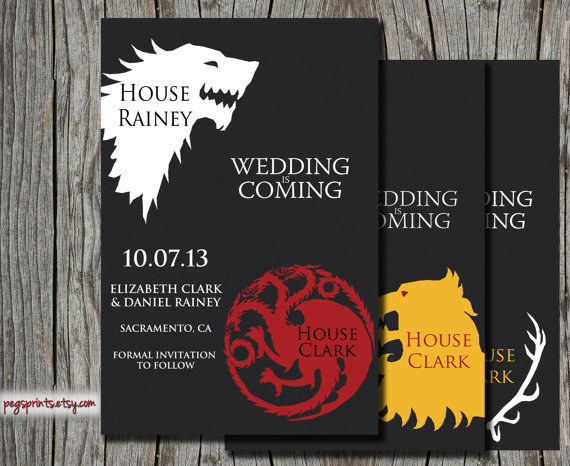 Now, that's a strange topic for a write-up. Weddings are known to be fun and certainly do not require survival skills unless they are replicas of GoT's Red or Purple weddings. So why does anybody need to know how to survive a wedding in Malta? Simply because weddings here tend to be too formal and, for that reason, outstandingly boring. In fact, it is a mystery how a nation known for its colourful religious feasts, buzz and a refreshing irreverence for formalities came to adopt such a sombre fashion of (supposedly) once-in-a-lifetime event celebration. Given that the wedding season is in full swing, it doesn't hurt to learn a tip or two on how to make the most of it.
On making their first inquiries about weddings in Malta, foreigners usually hear a lot about an open bar and loads of food. Although the promise of an open bar and loads of food is true, reality, as usual, rarely lives up to expectations. Unlike Gozo where weddings celebrations are mainly executed in a traditional, seated style, in Malta it's a standing-up reception normally held in a villa or a garden. The wedding venue manifests itself by the melancholic jazzy tunes and the absence of parking spaces in its proximity.
Once a bright-coloured caterpillar of sparkly evening gowns, high heels and black ties ceremoniously proceeds through the entrance, it immediately breaks into small groups, couples and single individuals in search for acquaintances among 300-600 guests or chairs to rest on. To be fair, a few tables and chairs are scattered around the venue but they are meant mainly for elderly, so unless you are at least 65 years old, you better keep wishing someone gets tired of seating down sooner or later.
The classic Maltese wedding party consists of three well-define phases:
The Cool phase: the first hour at the party;
The Phase of Desperate Boredom: 2nd hour until cutting of the cake;
The Phase of Wild Joy: after cutting of the cake.
The Cool Phase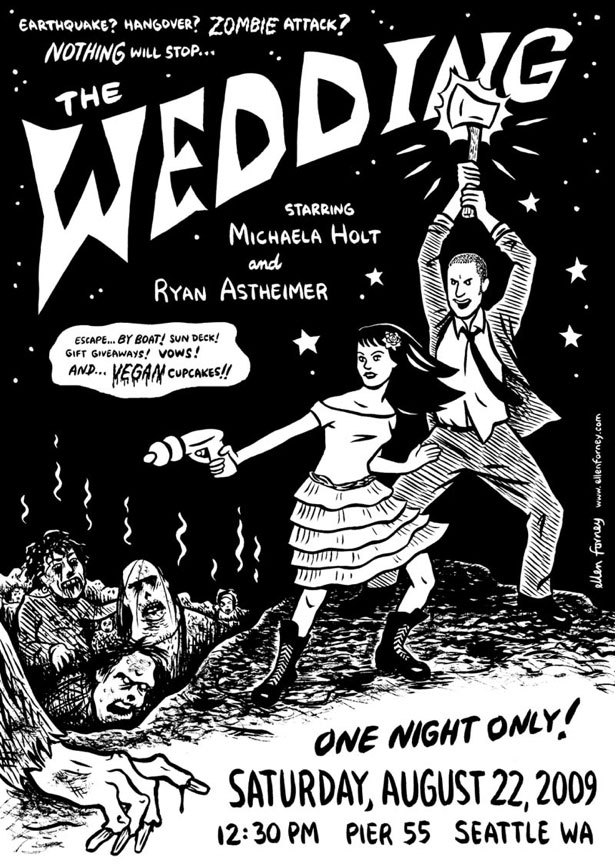 The first hour at the wedding party is fun. The relatively small number of guests still allows some space around you to breath freely. Everyone is still too relaxed or too busy taking selfies to queue for drinks. The ladies are very pleased with their looks and the gentlemen are delighted that the ladies are pleased. The sound level still allows small-talk conversation – if you are lucky to run into an acquaintance and strike a conversation in the first place. And if you are unfortunate to know not a soul around, the ambiance is still enjoyable thanks to the music. And what music that is! You just can't stop humming "The Girl from Ipanema", "Fly me to the Moon", "My Favorite Things" and, of course, "Xemx wisq sabiha" (you better learn the lyrics as you are going to hear that one a lot of times).
The cool phase is reaching the plateau. In the meantime, the newly wed are walking around and welcoming guests with a well-concealed struggle to remember who all these people around are. Inviting everyone and their dog to a wedding is a norm in Malta. Often the wedding celebrations are the only chance for distant relatives to meet – no wonder the groom struggles to recognize the bride's mother's third cousin and the bride meets her husband's great aunt for the first time right at the wedding.
Once the greetings are said, hugs – given and pictures – taken, you can briefly enjoy a few bites of finger food and another glass of bubbly flowing by on trays. The fun phase smoothly turns into the phase of desperate boredom.
The Phase of Desperate Boredom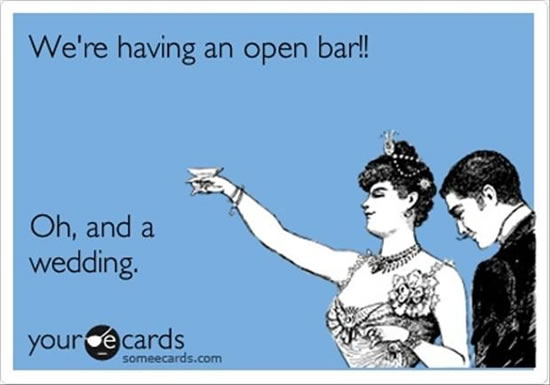 Now, this phase does require survival skills not to end in a state of severe grumpiness. It begins when a temptation to find a chair reaches the level of obsession. In the best case scenario, your group of friends finds and guards a chair which all of you, in turn, rest on. However this could be rather tricky if you are just a couple without a sight of a familiar soul among 300-600 guests. The music is still too melancholic to beat the growing boredom yet already too loud to hear anything else apart from it. Very soon you discover that, although the bar is open, you are separated from it by a long queue of other guests. Food trays reach you in an emptied state encouraging to move closer to their source (and you aren't the only smart pants – the same idea occurs to the others as well). Despite the large quantities of finger food, consuming it with no proper social interaction and no continuity of courses gives little satisfaction. Therefore, unless you do not intend to suffer all the way to the end, it's time to entertain yourself somehow. Here are some tips to consider:
Inspect the cake and decide whether it's worth staying any longer. If you are indifferent to cakes and their like, you still have a chance to save the rest of the evening by heading some place with more chairs and people you know (nobody will spot your absence anyway).
If you are vegetarian or vegan, try to enjoy your remote engagement with food by watching others eat.
If you are a woman, forget about your aching feet and purposelessly walk around looking pretty. If you are a man, enjoy the sight of pretty women purposelessly walking around.
Take as many selfies as you can (when will the next occasion to wear that dress/suite, be after all?).
Entertain the idea of jumping into the pool to the shock of the hosts or imagine a random guest falling into the pool. In case you didn't know, the wedding venue pool is there for a decorative purpose only. Should anyone happen to fall into it, the hosts have to pay a lump sum of a fine.
Learn the lyrics of "Xemx wisq sabiha" so you can sing along – helps to pass time as well. "Ga-a-a-awrha ta' qa-albi lilek irrid", "Iva lilek irri-i-i-id".
The cost of the wedding that is killing you with boredom is likely around 30-40K Euro. Thanking your lucky stars for it is not actually your wedding might boost your mood a little.
Once you're done queuing for a drink, start queuing for another one right away so, by the time your glass is empty, you'll have a full one. Thus, while everyone struggles with boredom, you're spending time with purpose.
The Phase of Wild Joy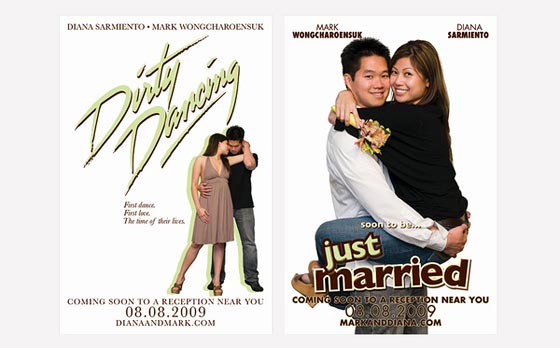 Once you've stoically made it through the Phase of Desperate Boredom, be sure the worst is over. The reward – a piece of the cake you decided to stay for is served immediately after the couple is done with the waltz. Moments later the music abruptly switches from jazzy mellow "You raise me up" to the mix of wild rock n' roll with a splash of tarantella and hava nagila. Finally, with the support of the open bar and the upbeat music, it is beginning to feel like a wedding. The new jolly ambiance calls to the dance floor but the tortured feet refuse to follow. To gentlemen's delight, a bunch of ladies still makes it to the dance floor, shaking off their fatigue while courageously ignoring their stilettos.  A few more bites of dessert and it's time to go home. Never mind the bride's bouquet.
This slightly exaggerated yet not entirely untrue sketch of weddings in Malta might make you wonder why the heck your peers are so enthusiastic about being invited to one. For a long time, this puzzled me as well until I have finally found the key to this mystery. A wedding reception is a sip of glamour, a chance to entertain a few celebrity red carpet moments for today's Cinderella. While for some it is an opportunity to air that fab outfit and to try that hairstyle, others take a chance to explore the open bar content and to admire the beauty efforts of the fairer half. At the end of the day, everything boils down to a selfie.
Happy wedding season to all! Like Malta Sketches Facebook page if you like more articles like this one.